Information & Cyber Security Solution
A cyber security company that has been protecting businesses from cyber threats for over 5 years. BitsComIndia analyzes millions of security events everyday from hundreds of its customers placed across the globe.
Staying cyber secure goes beyond just detection. With years of learning gained by managing response, mitigating vulnerabilities, and closing risk exposures for some of the largest networks globally, BitsComIndia provides full security orchestration through its cyber security professionals on tap.
For hundreds of leading companies around the globe, we protect what matters most; their IP, their business data flows, their legally protected data or in short, anything digital that needs protection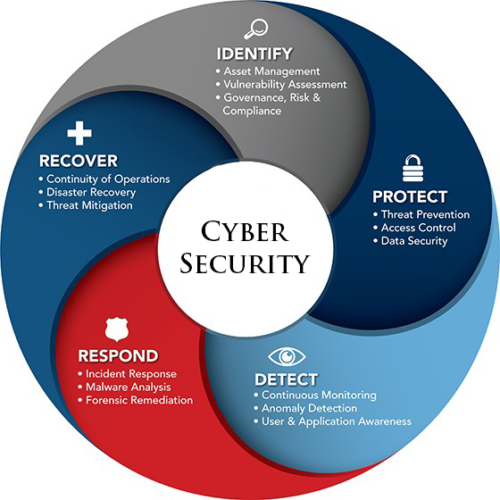 Vulnerability Assessment & Penetration Testing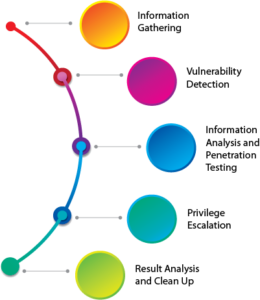 When we speak about Vulnerability Assessment & Penetration Testing (VAPT), it is not only a Test to be run to get a list of vulnerabilities, but a continuous and agile approach towards testing security of an IT Infrastructure. VAPT is conducted to figure out if a target (An Android App, A Web Application or An Online Shopping Portal) is vulnerable to hacking attacks. So, it tests every aspect of an IT Infrastructure to find out if has loopholes which can be doorways for hackers to break into.
Benefits Of VAPT :
 Secure Website from Hackers
Prevent Information Stealing
Prevent Monetary Loss
Prevent Reputation Loss
Build confident about the IT Infrastructure
Increased Goodwill by giving confidence to customers
Our Expertise :
 Web Vulnerability Assessment & Penetration Testing for
– E-Commerce & Other Portals
– Web Applications
– Web-based ERP Systems
– Websites & Other Internet-facing Products
 Network Vulnerability Assessment & Penetration Testing for
– Internal Networks (LANs)
– Wireless Networks